CelerwayOS Load Balancing Software

All Celerway routers are supported by the industry-leading mobile-first software platform. Originally, Celerway desgined this platform to manage the complexity and uncertainty associated with mobile data networks. In this way, Celerways mobile-first software platform offers the pure advantage of uninterrupted connectivity. The core of this mobile-first platform is CelerwayOS: a new generation of load balancing software that runs on multiple simultaneous networks (5G, LTE, Wi-Fi, satellite or landline). With this technology Celerway offers a resilient connection of high speed performance. CelerwayOS continuously monitors traffic and network connection with dozens of parameters. This actively prevents network interruptions and routes data traffic over multiple simultaneous SD WAN connections.
Core elements of CelerwayOS are Nimbus and Phantom. To learn more about these technologies visit the product page of Nimbus and Phantom or go to the Celerway homepage.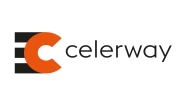 The innovative company Celerway specializes in the design and manufacture of industrial mobile multi-WAN routers. Celerway offers an extensive portfolio of robust mobile routers and software solutions providing its customers with fast, secure and reliable internet regardless of their location.
Mehr Info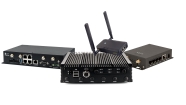 Celerway is a company which specialises in design and manuafacturing of high quality mobile SD-WAN an Multi-Wan cellular routers. Celerway unlocks the full potential of cellular data networks to give you always-on connectivity with blazing performance, taking your SD-WAN further than ever.
Mehr Info