Celerway Phantom Flexible VPN

Celerway Phantom is a key component of CelerwayOS and offers numerous possibilites with the software. With Celerway Phantom you can set up a very flexible, secure, and reliable network connection without losing any data. Additionally, Celerway Phantom provides you with the possibility to build ultra-flexible network topologies. Celerway Phantom is the distinguishing feature that allows you to switch seamlessly and dynamically between VPNs, networks and WANs. In this way, you can set up a highly flexible, secure and reliable network connection without loss of data. Each hardware router and virtual appliance can function as a hub or branch, or both, while each branch can connect to multiple Phantom hub instances. Celerway Phantom automatically selects the most optimal hub instance. In addition, Celerway Phantom can be deployed remotely or in the cloud, resulting in uninterrupted high-speed VPN and site-to-site communication across multiple simultaneous networks of any type.

What can you expect from Celerway Phantom?
Celerway Phantom Delivers Powerful, Uninterrupted VPN
Supports standard IPsec and OpenVPN for easy integration into existing infrastructure
Provides unparalleled flexibility in VPN topologies and assignment of specific data streams and interfaces to VPN instances
Supports true mobility so you can specify that the device connects to the nearest Phantom server while roaming.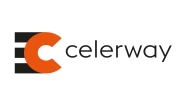 The innovative company Celerway specializes in the design and manufacture of industrial mobile multi-WAN routers. Celerway offers an extensive portfolio of robust mobile routers and software solutions providing its customers with fast, secure and reliable internet regardless of their location.
Mehr Info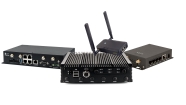 Celerway is a company which specialises in design and manuafacturing of high quality mobile SD-WAN an Multi-Wan cellular routers. Celerway unlocks the full potential of cellular data networks to give you always-on connectivity with blazing performance, taking your SD-WAN further than ever.
Mehr Info